After signing up for BookPoints hosting, your welcome email will include two URLs for your BookPoints site - one for use by administrators during setup, and one for use by librarians and patrons.  For instance, if your library name is Example Public Library, your URLs might be:
Public URL: https://example.bookpoints.org
Admin URL: https://site42.bookpoints.org (or https://example-admin.bookpoints.org)
Optional Custom URL: https://summer.examplelibrary.com*
* custom URL requires custom DNS fee and setup
Why two URLs?  When you set up your BookPoints site, you'll be viewing it from the perspective of an administrator, so you'll see lots of extra features that your readers won't see.  It can be helpful for you to quickly check your progress from the readers' perspective.  We recommend that you use the Admin URL while setting up the site, then switching to a different tab/window with the Public URL so you can see what the site would look like for a reader.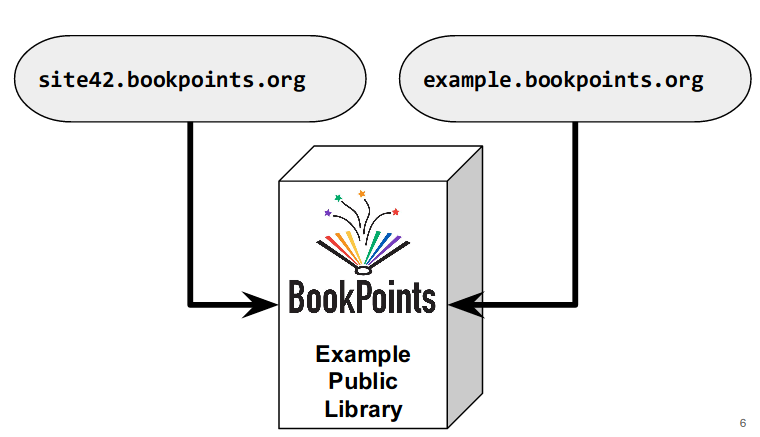 ---
Logging On To Your BookPoints Site
Visit https://YourSiteURL and enter your SetupAdmin username and password.
You may have also received a welcome link via email.
---
First Login
Two important things to notice when you first login as SetupAdmin: you'll see a warning message that you're logged in as SetupAdmin, and you'll notice the Setup Menu on the left side of the screen as shown below: