To change the site logo from the default placeholder, visit: https://YOURSITE.bookpoints.org/admin/appearance/settings/bookpoints_custom
Alternative menu path: Admin menu > Appearance > Settings > Bookpoints Customizable.
Scroll to the bottom of the page and click Logo Image Settings to open the logo settings panel.
Uncheck Use the default logo checkbox. 
Upload a new logo using the upload logo image widget.
Click the Save Configuration button for the new logo to take effect.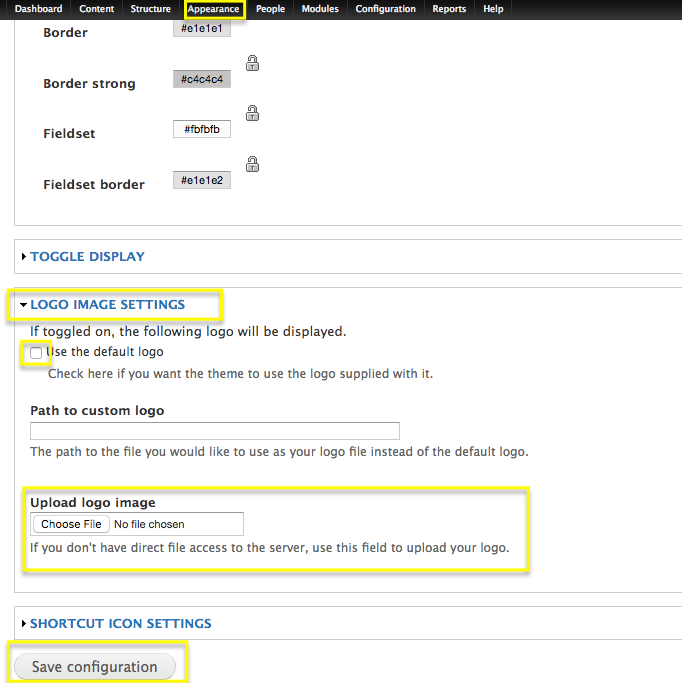 To change the site favicon (AKA, shortcut icon, address bar icon) follow the above instructions but scroll down to the Shortcut Icon Settings panel below the Logo Image Settings panel.