You can easily customize your BookPoints site's color scheme without knowing any HTML (but you can use HTML if you do know it)!
To change the color scheme, click Setup Menu > Design Customization to access the design options screen.  Scroll down to the Color Scheme section.
There are several "Color Sets" included with the site, with coordinated colors, but you can also select "Custom" to customize the color of any individual element.  All of the customizable elements are listed, such as the page background, navigation menu, etc.  Just click the color field for each element and then select the color from the color wheel.  (You can also directly enter HTML #hexcodes for each element if you know them; this can help make your BookPoints site match your existing website.)  Don't forget to scroll down and click the Save configuration button to save your changes.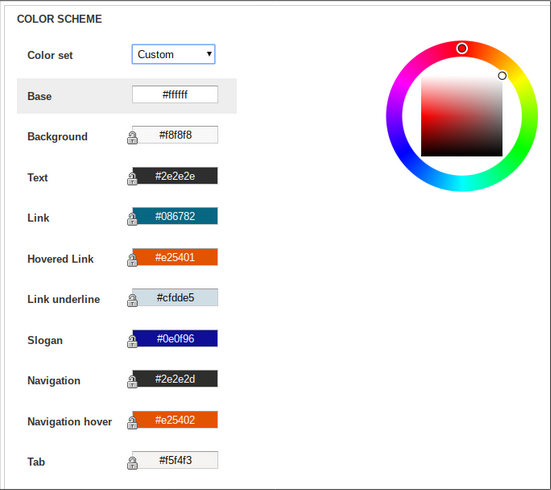 Here is a graphic demonstrating some of the elements listed in the color customization screen.