After signing up for BookPoints hosting, your welcome email will include the URL for your BookPoints site.  For instance, if your library name is Example Public Library, your URL might be:
Public URL: https://example.bookpoints.org
Optional Custom URL: https://summer.examplelibrary.com*
* custom URL requires custom DNS fee and setup
When setting up your BookPoints site, you'll be logged in as an administrator using your "SetupAdmin" username and password so you will see the site from the perspective of an administrator, with all of the administrative bells and whistles.  It can be helpful to view your site as an ordinary user instead.  To do this:
Open your site's URL in a web browser, such as Firefox.
Log in to the site using the SetupAdmin username.
Open a different web browser, such as Chrome or Edge.  (You can also use your first browser's "Incognito" or "Private" window feature instead.)
In this new browser window, open the site's URL.
Staying in the new browser window, click your site's "Register" button and sign up for an account, pretending you're an ordinary user.
You can now switch between your first browser, where you're logged in as SetupAdmin, and your second browser, where you're logged in as an ordinary user, and check your site's programs and design from the ordinary user perspective.
Springtime Setup Season: The "Pop-Up Shield"
Sometimes library patrons are so excited for summer reading that they try to sign up for BookPoints while you are still building and testing your programs!  
We love the enthusiasm -- but if patrons create their accounts before you create the actual summer reading programs, the patrons obviously can't complete those programs!  This causes unnecessary stress for your patrons and staff. 
But, we also can't just disable website sign-up during the entire spring -- because you and your staff need to be able to create test accounts and test your programs and prizes from the patron perspective.
The solution is a "shield" that blocks your site from early patron sign-ups while still allowing library staff to login to the site and test it during the spring.  This "shield" appears as a pop-up window whenever anyone tries to visit the site.  There is a single username and password for the pop-up shield that you'll share ONLY with your staff to use during the spring setup season.  Once you pass the shield, you'll see your site as normal, and you can login as "SetupAdmin" or create a new reader account for testing.
Once you have completed the springtime setup phase, and you have thoroughly tested your site, file a support ticket letting us know.  We'll remove the "shield" from your website, opening it to the public.  We'll also set your signup start and program start dates so that people can't sign up or log reading until the dates you've told us.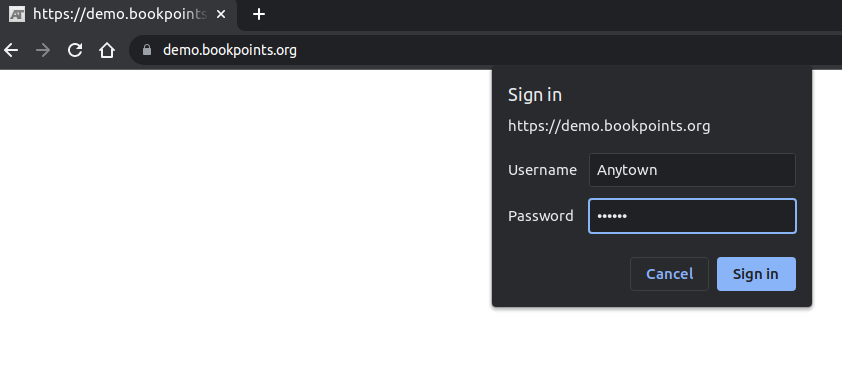 ---
Logging On To Your BookPoints Site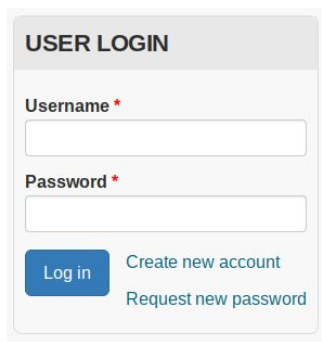 Visit https://YourSiteURL and enter your SetupAdmin username and password.
You may have also received a welcome link via email.
---
First Login
Two important things to notice when you first login as SetupAdmin: you'll see a warning message that you're logged in as SetupAdmin, and you'll notice the Setup Menu on the left side of the screen as shown below: