BookPoints includes many built-in reports about readers, reading, events, activities, and more. Librarians should see the "Library Dashboard" when logging in. (Note: the dashboard widgets don't activate until your program begins.) Many dashboard widgets link to corresponding reports. You can also use the Reports Menu in the left sidebar to access all system reports.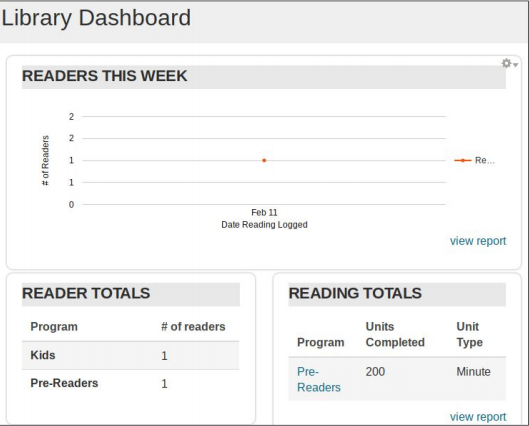 Some of the key reports available:
Badges Reports - see how many times a specific badge was won. Hint: search for your final badge as a shortcut to see how many Readers completed your program.
Book Reports - books read per reader; most popular book titles.
Email List Exports - generate a list of all user email addresses for use in 3rd-party email apps.
Points Reports - search/filter/sort based on points earned.
Reader Reports - generate reports on readers based on school, grade, age, etc.
Reading Reports - generate reports on amount of reading logged (books, pages, minutes, etc.).